A Wild West Country Experience you won't be able to forget!
Western Ranch in Cottonwood, AZ
Come join us for an evening of family fun, dining, music and entertainment that will transport you to a frontier experience like none other!" 
Old fashion fun. Second time here, service, food, and entertainment was amazing.
~ Edward Ballard

Winner of Tripadvisor's prestigious Traveler's Choice Award
The Blazin m Ranch was also featured in a video displaying what an evening with us is all about. Check it out below!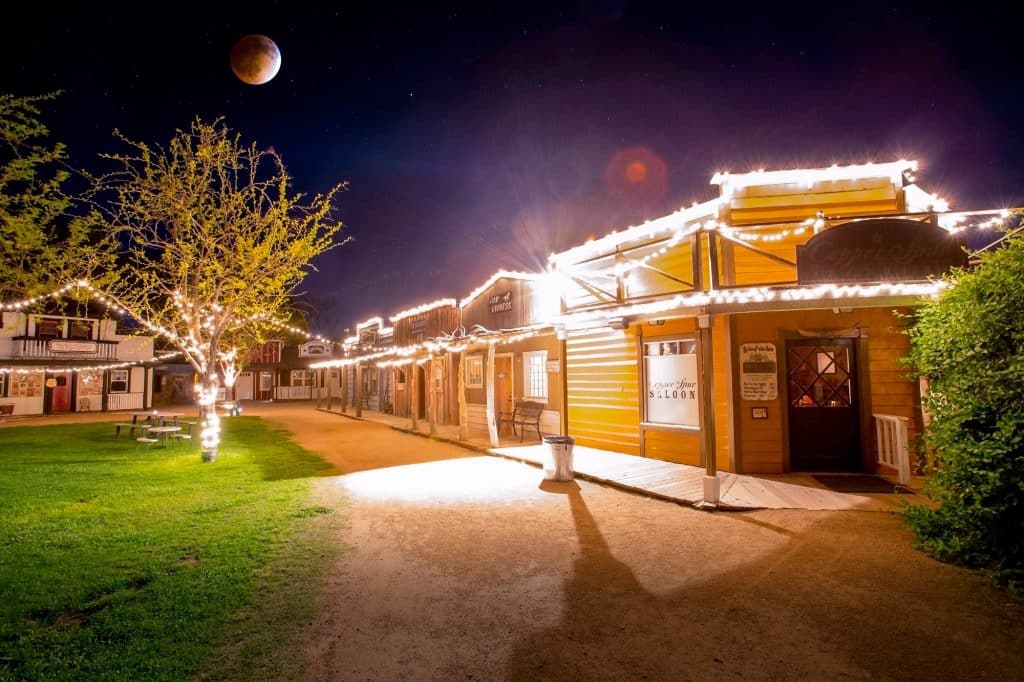 WESTERN-THEMED FRONTIER TOWN
What would an Arizona Western Town be without a taste of local commerce?
The Blazin' M Ranch offers unique shops for settlers of all ages. Come and explore a unique and exciting shopping experience that is great family entertainment with something for everyone!"
Food was great and the entertainment was even better. Wholesome family night out.
~ Viktor B

Looking for some fun things to do in Sedona, Cottonwood, or Prescott? Well, you are in the right place partner! Come early and belly up to the bar at a real Western saloon featuring some of Arizona's finest brews or enjoy some authentic western shopping.
When the dinner bell rings it's time to feast! We serve the best chicken and ribs in Arizona, along with foil wrapped potato, cowboy beans, our prickly pear coleslaw, flying biscuits and homemade caramel apple crisp with ice cream for dessert. If you like drinking, you'll love our saloon. If you like eating, you'll love our menu.
After dinner the Blazin' M Cowboys entertain ya' with their award-winning musical talents mixed with cowboy poetry and humor. Otis, named Cornville's most eligible bachelor since 1986, says this year may be the one when he finally gets hitched. Be wary of the Ranch's most infamous occupant, the Ghost Rider, lest he steal you away forever to ride the devil's herd across the endless skies.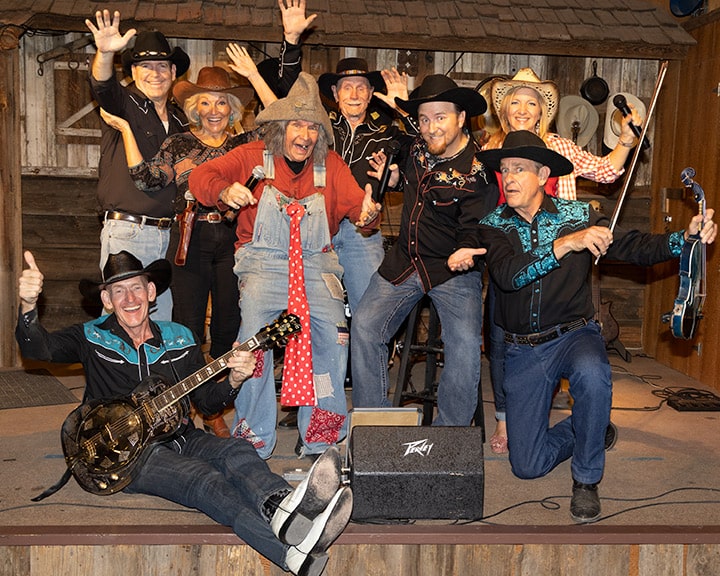 Whether you're planning a corporate retreat, team building event, holiday office party, student program, sales incentive, customer event, employee recognition, wedding, rehearsal dinner, retirement party, anniversary party, Quinceaneras celebration, birthday party or an idyllic spot for a family reunion, the Blazin' M Ranch is the perfect choice for your next group activity and our enthusiastic team members will ensure your attendee's expectations are exceeded.
4.7 rating out of 500 reviews
"My kids had so much fun!!!!"
My kids had so much fun!!!! My daughter got the "sharp shooter" reward and my son got so good at roping that we bought him his own rope.

"Enjoyed everything about the evening."
We all had a great time. Food was very good. All the staff were amazing. The show was very good. Enjoyed everything about the evening.

"We have been at least 15 times."
We always have a great time we have been at least 15 times and love it every time any time friends come from out of town we bring them there

HAPPY MOMENTS AT YOUR
LOCAL WESTERN RANCH