Experience the Wild West Like a VIP at Blazin' M Ranch in Cottonwood, Arizona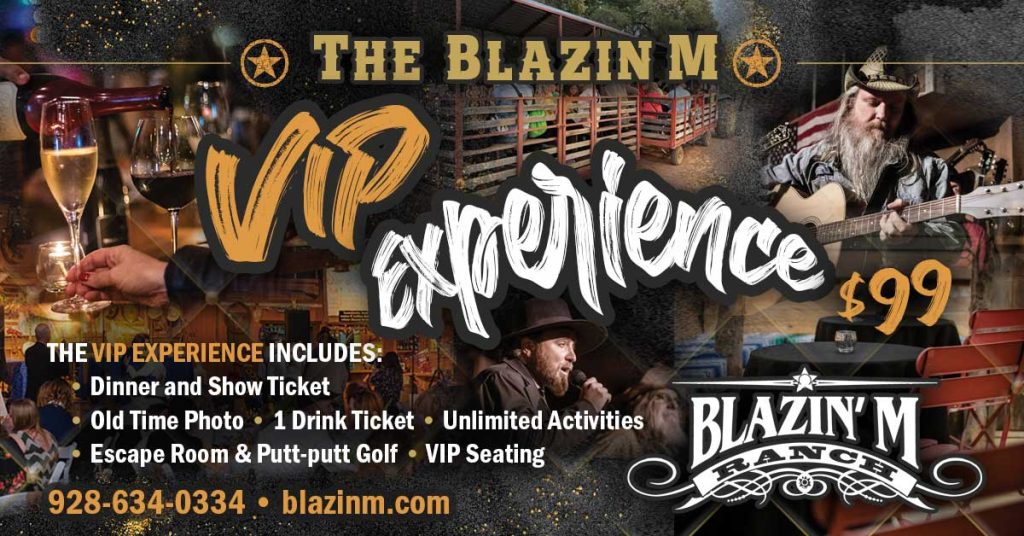 You can also treat your group to something really special by opting into our VIP Experience package – enjoy premium perks like front row seating, an Escape Room entry pass, free entry to our Putt-Putt Golf Course, and 1 free drink at the saloon or bar! Did we mention that you also get a pass into our Old Time Photo Shop with a photo that you can take home with ya?
Experience the Wild West with Blazin M Ranch's and book your VIP Experience today!